The Guide to Google AdSense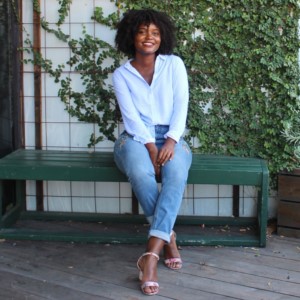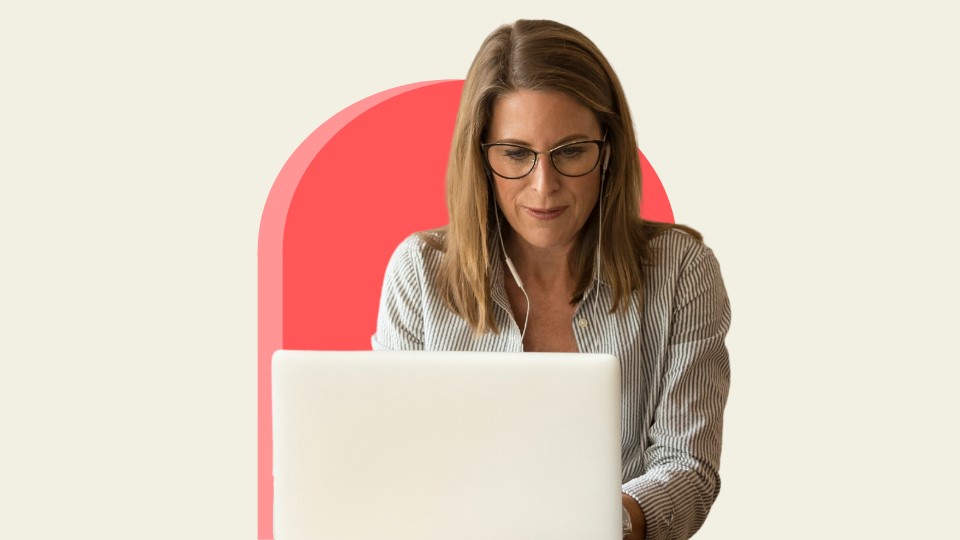 In This Post
 A huge number of online business owners use Google AdSense to monetize their websites and this guide will help you find the best way to monetize your website traffic. While there are a many ways to monetize your website, Google AdSense is easily the most popular method so if you're looking to generate revenue or grow revenue from your site, you'll want to understand how Google AdSense works. This guide will do that.
What is Google AdSense?
Google Adsense is an advertising program run by Google that allows anyone in the creator economy like bloggers, publishers, Youtube creators, and website owners to monetize their content by offering space on their platform for advertisers to display ads.
Many content creators use Google AdSense as it is a simple, effective way to make money. Out of many ad networks, Google AdSense is the most popular and reputable.
Imagine you're an art collector that owns a gallery store and travels across the globe to collect high-quality art.
You sell this high-quality art at your store and people pay big sums of money to purchase your pieces.
Because you're well-known in town as the best art gallery store, local artists pay a fee to have their art displayed at your store.
It's a win-win for both parties. You receive a percentage of the artist's selling price, and the artist gets to successfully sell their art.
In this case, the art gallery store is your website, the artist is the advertiser, and the art pieces the artist sells in your store are the ads that run on your site.
You get the gist.
Monetising a Website with AdSense
If you have a well-designed website with original long-form content and decent traffic, monetizing your site by implementing Google AdSense is one of the best ways to make money online. Some other methods involve selling products or services, affiliate marketing, lead generation, etc.
Tip: if you have a high traffic website and you can turn that traffic into revenue your site will instantly become more interesting to potential buyers.
Advantages of using Adsense
Adsense is free to use, which saves you time that you would have to otherwise spend to design and optimize ads.
Adsense is easy to set up and metrics can be monitored using Google Analytics
Adsense is used by a large number of publishers and advertisers.
Adsense supports a variety of ad formats such as text, images, HTML ads and video ads, allowing publishers to experiment with different ad types and figure out which ones drive the most revenue.
Disadvantages of using Adsense
Displaying ads on your site can lead to a poor user experience.
Google Adsense can slow down your site, leading to an increased bounce rate and lower SERP rankings.
If Google detects fraudulent traffic or invalid clicks on ads on your site, it could result in a ban, causing your earnings to go down.
How does AdSense work?
Google AdSense works by a cost-per-click (CPC) system, which is calculated by dividing the total cost of your clicks by the total number of clicks. Advertisers pay to have the ads appear on your site, and you receive a portion of the payment when a visitor clicks on an ad on your page. The amount you earn based on cost-per-click will vary depending on how much an advertiser pays for an ad.
To have the ads appear on your page, website owners can copy an AdSense code from the Ads page of their AdSense account and paste the code directly on their website. This code is what instructs Google AdSense to fill the space on your website and pick out the right ads for your audience based on content relevancy.
For example, if you run a travel blog, an advertiser may pay money to display an ad of a pair of hiking boots on your website.
After creating your AdSense account, you can choose between auto ads or ad units to display ads on your website.
Through auto ads, you're able to focus on creating content while Google does all the ad placements on your website.
By selecting Ad units, you have full control over placement of ads. It's important to keep in mind that there are some guidelines on where you can place ad units.
Having control of the category of ads you want displayed on your website will allow you to remain consistent with your brand. For example, if you own a content blog featuring fair trade products, you want to ensure that the ad products run on your site were produced by manufacturers who were paid fairly for their work.
You can pick from a variety of ad types like display ads, matched content, responsive ads, in-article ads, video ads, and more.
Before choosing ads to populate on your website, make sure to keep the user's experience in mind. Think of where your audience's attention is more likely to linger when visiting your site. Make sure your page looks uncluttered and inviting. By keeping the user's end goal in mind, you can create an ad-friendly experience for your audience while successfully monetizing your content.
Display Ads
Display ads are graphic advertising that come in different formats and sizes and appear on over three million websites and 650,000 apps, and across Google programs like Youtube and Gmail. Since there are different types of display ad types and sizes, it's important to experiment until you find what works best for your website. To help you choose the best ad sizes that complement your website and perform well, Google has outlined top performing ad sizes that work well for your site.

Here, you can find what type of display ads perform well when incorporated onto your website.
For example, according to Google's guide to ad sizes, a 300×250 display ad generally performs well within text content or at the end of an article.
For example, traditional display ads are image-based with some text:
Vertical Display Ad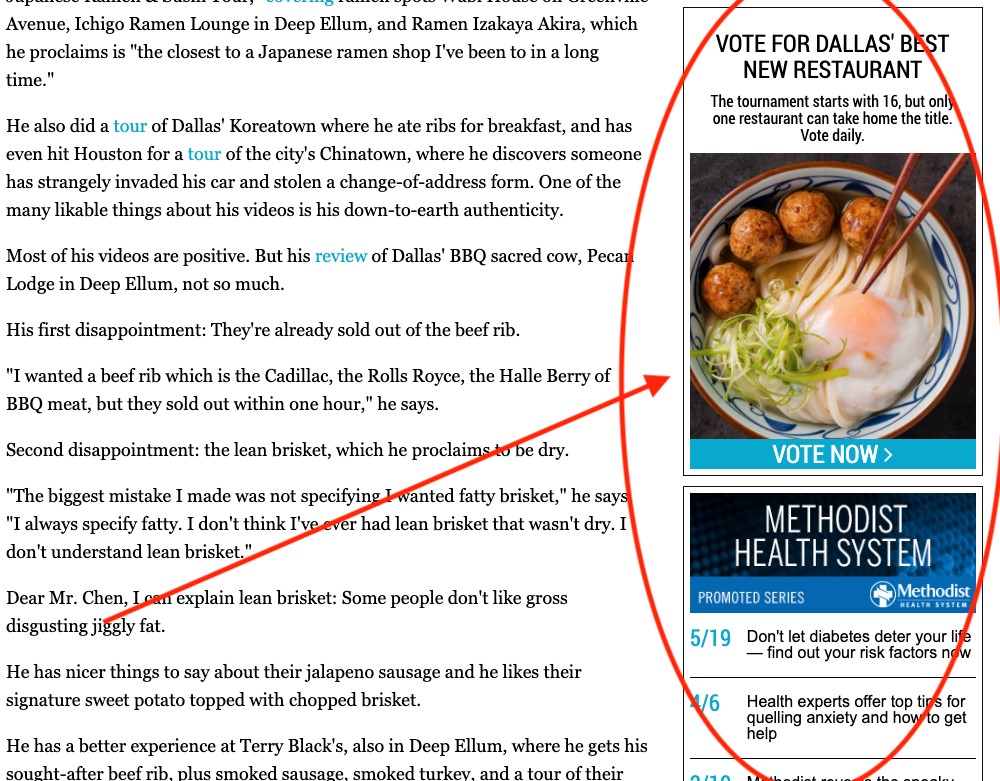 Horizontal Display Ad

Layout matters too. The more planned and in sync an ad is with the rest of your design and style, the more cohesive an experience your audience will have. Take a look at similar sites in your sector and what they are doing to gain inspiration and formulate your own "best practices".
Retargeting Ads
Have you ever visited a website, left, and wondered why you see a particular ad associated with that website everywhere else?
No, the government is not exactly spying on you.
Retargeting display ads are marketed to people who have visited a website within a particular timeframe and have not completed a desired action.
For example, if you're considering an extravagant trip to Cancun and look up flights online but don't necessarily book a flight ticket, you may see an ad for cheap flights to Mexico at another website you visit.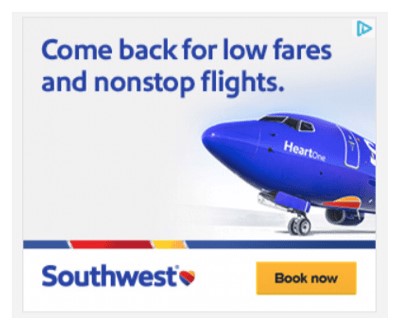 Having retargeting ads on your website is a great way to monetize your content through a user's interest in purchasing a product.
According to CMO by Adobe, 25% of online viewers enjoy seeing retargeted ads. Additionally, Criteo states that 43% of visitors who are retargeted are more likely to purchase a product based on a retargeted ad.
By keeping these statistics in mind, you can leverage the opportunity to monetize your content through CPC.
Matched Content
Matched Content are relevancy-based ads recommended to site visitors. Through matched content, you can promote related content on your website to your audience. Google will match other content pages in a website to encourage click through to other pages on a site.
For example, if you run a travel blog, similar matched content ads of previous travel articles can appear on your website. Chances are a visitor on your website may click on these matched content ads to learn more about a particular topic that's relevant to your site.
By offering readers access to more relevant content, you can increase the number of page views by 9% and time spent on your website by 10%. By increasing page views and time spent on your site through matched content, you're able to drive up ad impressions and increase AdSense revenue.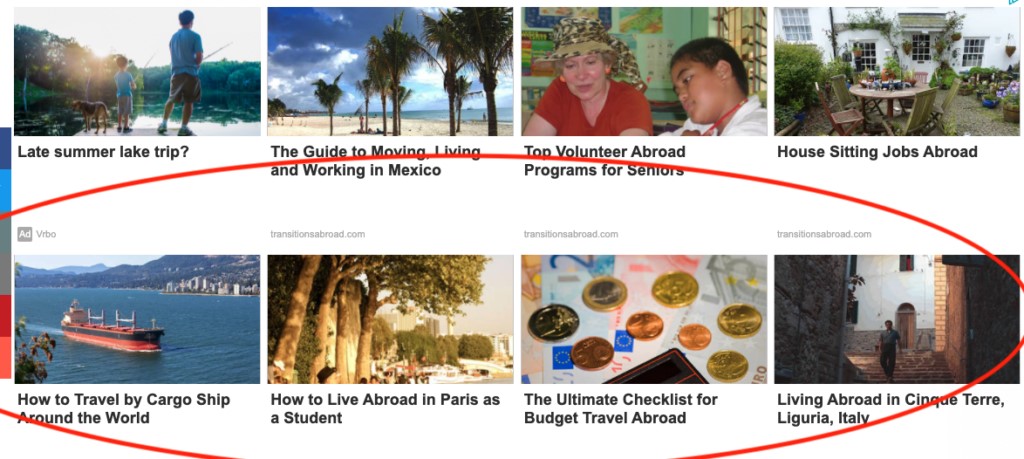 In order to place matched content on your website, Google requires that you have certain eligibility requirements like meeting the minimum requirements for traffic volume and number of unique pages.
Responsive Ads
A responsive ad automatically adjusts by size, appearance, and format to fill in available ad spaces. With responsive ads, advertisers can write different headlines and descriptions that allows Google to test different combinations to decide which performs best. Overtime, these ads will distribute ads that perform the best to searchers based on key word searchability, thus giving your platform an edge with successful click-throughs.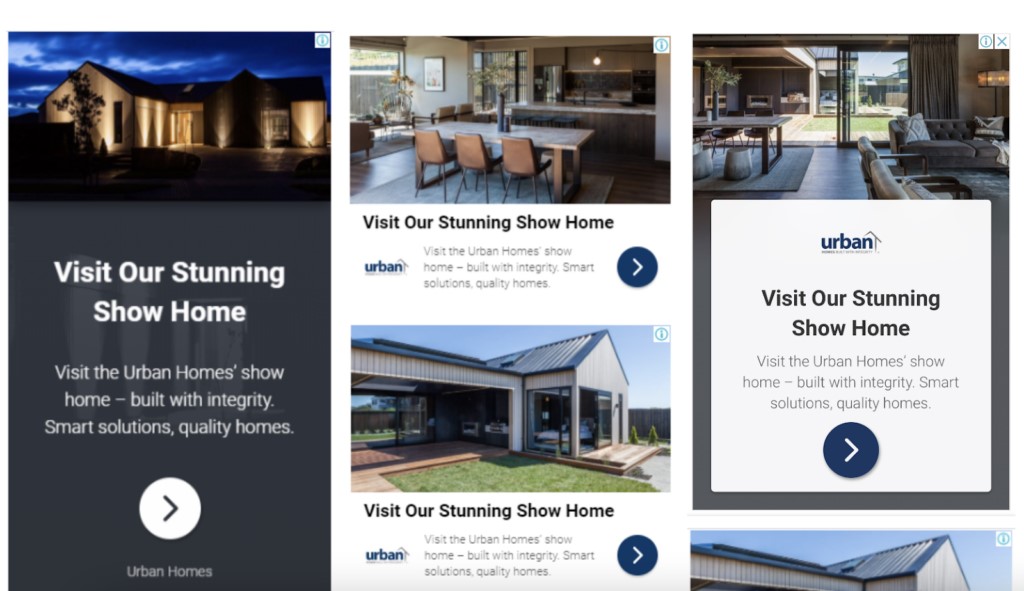 In-article Ads
In-article ads are displayed within the paragraph of your pages. These types of ads are generally optimized by Google to ensure that they perform well.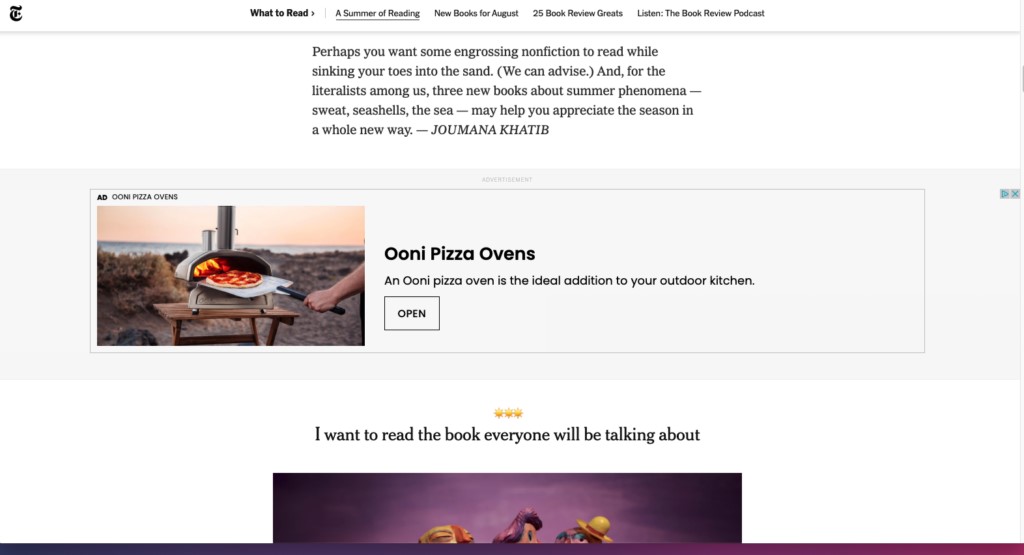 If you're worried about a seamless user experience, In-article ads use high quality advertiser ad features that look visually appealing and provide a better experience for your audience. They blend well with the layout of your page with fitted placements that complements the reader's flow. In-article ads are also ideal for monetizing smaller screens like mobile phones.
You can play around with colors for an ad's description and choose from a variety of fonts. Google will also determine which colors and fonts work best for your site for higher optimization.
Video Ads
As the name suggests, video ads are advertisements that have video content in them. Video Ads is a new and innovative way to promote your product or service. With the rise of social media, it's no wonder that video ads are becoming more popular as an advertising medium. They offer a cost-effective way to generate leads and sales for any company, small or large.
More and more customers are relying on video ads to make their purchase decisions. Video ads are more compelling than text ads and have a more remarkable ability to capture and retain viewers' attention. With video ads increasingly skyrocketing and doing well amongst mobile users, utilizing this on your platform is a great way to monetize your content.
Video ads can be in-stream ads that appear before, within or after the video content. You can also have overlay ads or companion ads, which are text or images that appear as an overlay on a video. While creating video ads, some tips to keep in mind are to add value to the ads, keep them short, and display your brand identity. Create ads that your audience will be able to relate to. Self-promotional ads come across as sales-oriented and tend not to do well. A clear call to action will help you get the point across.
Here are some ways to make your video ads and marketing campaigns even more successful.
Ensure that you have a great product or service. It may seem like common sense, but if you don't believe in what you sell, then no one else will either! Think of the most creative way possible for how this product or service will benefit your potential customers.
Tell a story about how you came up with the idea for this product and why it's so much better than anything else on the market! People love to hear personal stories, especially if they relate to them in some way. If possible, include testimonials from happy customers in your video.
Choose the perfect time of day for when you will release your video ad or campaign. Think about what times are most likely to attract customers, and use Facebook's advertising tool so that it allows you to target people online at this specific time.
Create a professional video with clear sound and images. Using high-quality equipment like an HD camera will ensure that your viewers can see clearly what you are advertising. If possible, include captions where people can find out more information about what you are offering.
Don't forget to include a call-to-action at the end of your ad so that viewers are encouraged to take some sort of action! This could be clicking on your website link or entering their contact details into an opt-in form. If possible, ask for multiple types of contact information to follow up with your viewers more efficiently.
AdSense Requirements
For starters, you must be at least 18 years old to participate in the Google AdSense program. Now that we've flagged the age requirement, let's look at some of the other key requirements.
Make sure your site is easy to navigate. UX (user experience) matters. How your audience interacts with your site matters. Check drop-down menus, text readability, and alignments. If it's hard to pinpoint where your products or services are located, then maybe it's time to reconsider your website's structure and outline.
Create interesting content. With plenty of saturated content on the internet, you want to stand out from the rest. Create original, high-quality, engaging content that will resonate with your readers and encourage your audience to come back for more. We have a few tips for how to create great content here. With great content, the reader can stay on your site longer, resulting in an uptick in engagement, page views, and other metrics that boost SEO and help you qualify for AdSense programs such as Matched Content.
Comply with the Adsense Program policies. If your content violates the program's policies, Google reserves the right to suspend or terminate your account. If you're looking to start a How-To site on hacking social platforms — don't. If you're aware that your website hosts decrepit or malicious software in its backend, you simply won't be accepted into the AdSense program and Google will most definitely suspend your account.
Avoid deceptive site navigation at all costs. Make sure your ad placement adheres to Google's ad placement policies. Avoid redirecting users to misleading webpages or displayings ads as a result of a software application. Additionally, website owners cannot click on their own ads or use any means to create false impressions.
How To Sign Up for Google AdSense
Starting the Google AdSense program is pretty simple and completely free of charge!
You'll be prompted to complete a series of steps to create your AdSense account. They're super simple and easy to follow.
If you own an original website and have a gmail account or any other Google product, then you're already steps ahead of the game.
Click on "get started".
Enter the URL of the website you want to host the ads.
Enter your email address.
You'll see an option on whether or not you want AdSense to send you customized help and performance suggestions. As a rule of thumb, it's a good idea to opt in for this to learn how to better monetize your site. Additionally, there's an active and robust AdSense community where you can gain insight on using AdSense for your website.
Once you make your decision, click "save and continue".
Sign into your Google account and choose your country or territory.
Review and accept the Adsense Terms and Conditions. Click "Create Your Account".
Congratulations — you now have access to your new AdSense account!
Strategize a trial on a few pages of your site and drive newsletter subscribers to your content and see if your audience clicks on the ads. Feel free to play around with the different ad placement and see what works best for you!
Google AdSense Payments Explained
So you own a website with fantastic content, just set up your AdSense account, dialed in the best ad units and layouts that work for your site, and now you're itching to reap the benefits of all of your hard work.
We're talking money.
How Much does AdSense Pay?
Google Adsense earnings can depend on many factors such as traffic, content, and location. The more traffic your site has and the higher quality content you create, the better your earning potential.
To determine how much revenue that you may generate from your blog, log into the AdSense site and use its handy "revenue calculator." It will generate an estimate based on the type of content hosted on your site and where your audience is geographically located. These figures should only be used as an estimate.
Installing Adsense On Your Website
After you create an Adsense account you can connect your website to Adsense using two options, either manually or using a plugin. Google Adsense will give you some code to add to the <head> section of your site.
If you're using the manual option, instead of editing the theme directly, you can create a child theme and add the code to the <head> section of the header.php. This section is typically found at the beginning of the file. Scroll down the bottom of this section and find the line that says wp_head() and copy the code provided to you in your Google Adsense account and save the file.
If you're using a plugin such as Site Kit plugin, Insert Headers and Footers plugin, Advanced Ads plugin, Ad Inserter plugin you can install and activate the plugin and connect Adsense to your website.
Return to AdSense and check the 'I've pasted the code into my site' box. Google will confirm if the necessary code has been integrated into your site and integration is successful.
Google AdSense Alternatives
AdSense vs Google Ads
AdSense and Google Ads are part of Google's advertising network and require separate accounts to set up. AdSense is often used by bloggers or site owners to monetize their content, i.e. to sell advertising space to Google whereas Google Ads is used by business owners to buy advertising space on Google. Google Ads are ads that display on search results. Website owners can reserve space for AdWord advertisements with the help of AdSense, while businesses can advertise to their target market using Google Ads.
AdSense vs AdMob
AdMob is a mobile ad network that provides monetization opportunities and insightful reports to mobile app developers, while AdSense is targeted towards mobile web publishers. The ads you see in an app are created and paid for by advertisers who want to promote their products or services. AdMob works with advertisers to display ads that are relevant to users.
AdSense vs WordAds
Automatic's WordAds is a platform that allows bloggers and website owners to generate ad revenue by displaying advertisements on their sites or blogs. If you're a blogger with WordPress.com or Jetpack premium, you can enroll in the WordAds program to monetize your posts.The WordAds advertising network includes more than 50 online advertisers including Google AdSense, AppNexus, Yahoo, etc. You don't have to know how to code if you want your website integrated with the platform. The major benefit of WordAds is that it pays for each impression, not per click.
On the other hand, Google Adsense requires some technical know-how to implement and only pays out when visitors actually click on ads.
AdSense vs DoubleClick
The DoubleClick Ad Exchange is a real-time marketplace for buyers and sellers of display advertising space. The open nature of the exchange enables advertisements to go to who needs them, when they need them by enabling price setting and purchases during an auction. This programmatic real-time bidding exchange designed to help premium publishers sell their advertising inventory can be beneficial for large sites that are directly selling advertising space.
On the other hand, Google Adsense is an ad network which manages the placement, targeting and payment for publishers.